GREAT, LARGE & SPECTACULAR

DOUBLE RAINBOW
DAY OF THE FEAST OF TABERNACLES (TENTS)
In Hebrew : SUKKOT
THANKS TO THE LORD YAH FOR THIS GREAT GIFT!

WE GLORIFY HIS NAME
FOR HIS GREAT AND WONDERFUL WORKS!
October 05, 2021 late afternoon

Beginning of the Great Feast of SUKKOT or TABERNACLES

For 8 Days

From October 6 to 13 Day : October 6, 2021 Start: October 5 at SUNSET !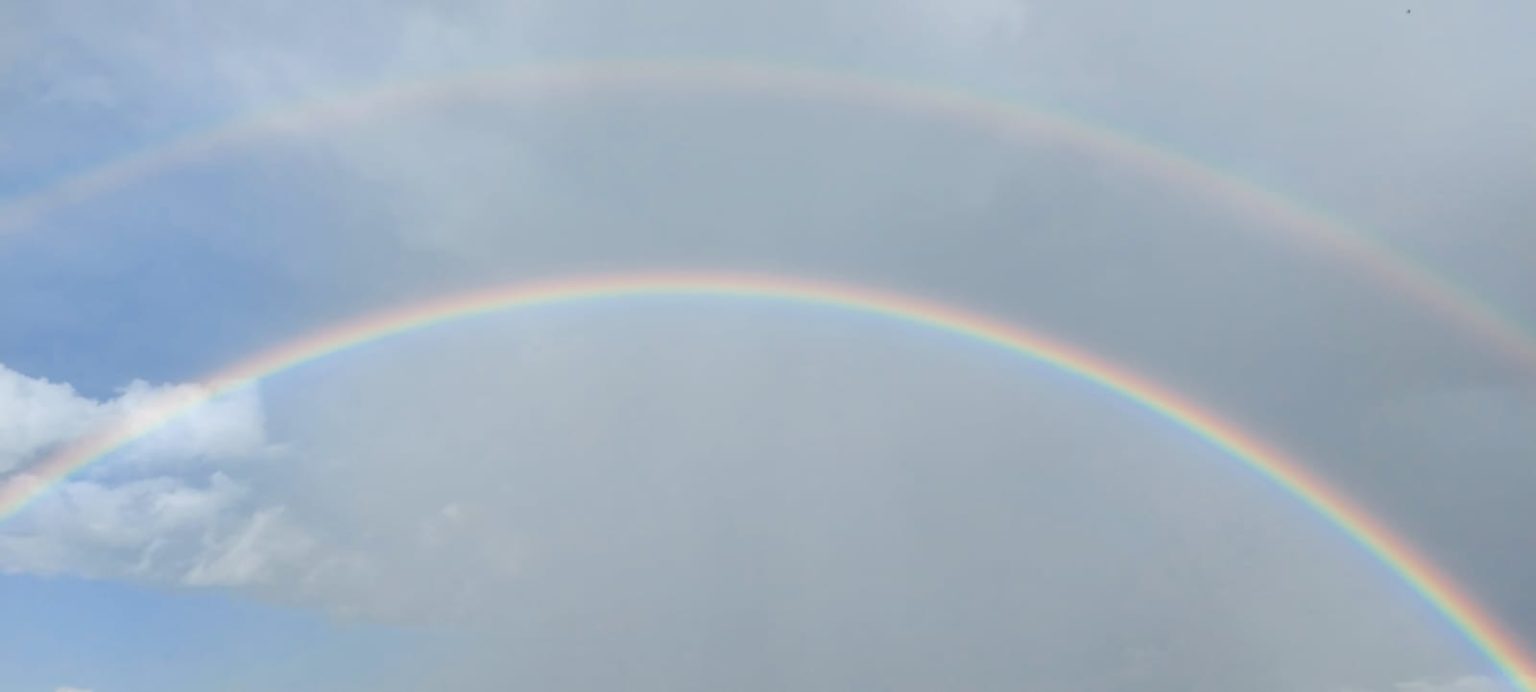 WHEN I HAVE SEEN THE CLOUDS ON EVE OF SUKKOTS DAY,

I HAVE THOUGHT IT IS POSSIBLE TO HAVE A SIGN (SURPRISE) FROM THE LORD TODAY!

FOR SUKKOTS IS ONE OF THE 3 GREAT FEASTS OF THE LORD
(WITH PESSAh or PASSOVER, AND SHAVUOT or PENTECOST) h4>

AND FEW TIME LATER,
A LARGE AND DOUBLE RAINBOW APPEARED IN THE AIRS,

VERY CLOSE TO ME (about 100 METERS AWAY!)
ALLELU YAH!

PRAISE YAH!


Important Info:

The 1st of the 3 Great RAINBOWs on October 3, 11 and 14 2020
was also DURING The Feast of TABERNACLES (SUKOTS) !!!
YOU CAN SEE ON THE 7th MONTH,

WITH THE RAINBOW of Oct. 5, 2021 INTEGRATED


JUST BEFORE THE BEGINNING OF THE FEAST OF TABERNACLES
(AT SUNSET)